TS: First of all, congratulations on recently being inducted into the National Fastener Hall of Fame. I know there are multiple reasons why you were considered and ultimately elected into the HOF. But, I'm going to shoot straight with you coming out of the gate. My first thoughts when I hear the name John Wachman are Fastener Training Institute and cowboy hat. And, while you look dapper in that Stetson you wear, I'm not thinking that got you in the HOF – but I'm not sure.
John: Thanks for the invite to visit with you for "10 Minutes". My induction into the HOF was surely a surprise to me. The great thing about the fastener business is that is gives everyone the opportunity to succeed. Show up every day, work hard, work smart, learn from your mistakes and anything is possible. Dapper would be installing blind rivets in a "Blue Bird" bus in Georgia in the summertime in a three piece suit. That's where my first fastener job started as technical services manager for Gesipa.
TS: So, let's circle back, start from the beginning and make our way through this. First of all, how long have you been in the fastener industry? Tell us a little bit about your start in the industry and the landmarks along the way.
John: Gesipa got me hooked on the fastener biz 45 years ago! The sights, sounds and smells of a factory floor where products are made and where real prosperity is created by real people are mesmerizing. Fasteners are used by all types of manufacturing companies. Gesipa was actually engaged in valued-added selling long before the term was used. To add value you must visit a prospect or customer and learn every aspect of their operations and find a way to solve their problems. These site visits were always my best days. I've had the privilege to see how cars, planes, boats, tractors, horse trailers and much more are made. I'm proud to think I've made contributions to the productivity of these companies and the quality and reliability of their products. My journey has included stints with fastener manufacturers, importers, master resellers and distributors. The other brands I rode for (that's cowboy talk for companies I worked for) included Gunnebo, Bulten, Cherry/ Textron and Copper State Bolt & Nut. Then there are the fastener people I've worked with along the way. I'll mention a few with apologies for leaving out too many. Dick Mayoh, Leo & Don Coar, Mike McGuire, Bob Lehman, Win Adams, Martin Calfee, Jamie Lawrence, Gene Simpson, Russ Doran and Andy Cohn all helped guide me along the way.
In 1989 Martin Calfee took a chance to move us to Arizona to manage a VMI project I had created at Cherry/Textron to service a major automotive air bag manufacturer. We delivered engineered blind rivets and custom installation tooling to support their factories that ran 24/7 year round to meet growing government mandates for airbags on cars. As the automation became more complex and our supply contract expanded we pioneered what became known as "zero-defect" fasteners supported by Cherry, Semblex and Atlas Engineering(a then private company owned by Paul Perry). One bad part was cause for a reject of the complete lot. The VMI program continued to grow through the 1990s. At that time this may have been the highest volume single source VMI program in the country. This JIT program lasted over 10 years and was very, very profitable for us. I will be forever grateful to Martin for the move and the Calfee family for the great 10 year run.
TS: So that brings us up to what you are doing today. I think I have only interviewed one other manufacturers rep so far and that was Rick Rudolph. What more can you share with us about being a manufacturers rep in 2021 – good and bad.
John: I started my rep agency in the spring of 2001. I was at an Unbrako sales meeting in Detroit that fall when the attack of 9/11 occurred. The world stopped for quite a while but I needed to grow my fledging business. I was one of a very few people flying or traveling for quite a while. It was very strange but in retrospect somewhat similar to today's COVID19. The first three years were awful and expensive, the next two were plain bad but we turned the corner in year 5.
Our business model is straight forward. We represent a very small number of lines and provide great service. Some reps say they sell to distributors. We sell through distributors. The difference means it's not sold until it is delivered to their end user customer and they are totally satisfied. Our job is to help grow both our principals and the distributors business. This is done through product training and joint sales calls. We proudly represent: AVK Industrial Products, Stelfast, Lindstrom, Elgin Fasteners Group, Goebel, Handles Unlimited, GF&D Systems and BTM Manufacturing
The rep business is raw capitalism. Straight commission; so sell or die! No credit for activity or hard work but just for results. Pay for all your expenses: travel, entertainment, health care and hopefully end up in the black at month's end. A rep has two masters, the principal that supplies the products and hopefully pays the commissions earned and the customer that buys the products. The trick is to make sure their aspirations and outcomes are aligned. If either is not happy then your life can be hell. Our entire supply chain is under extreme pressure to reduce cost. This is not new but getting worse. This is both bad and good news for the independent rep. The bad news is a principal might be tempted to eliminate the rep for cost savings….short sighted thinking. The good news is independent reps are very cost effective for the principal. Cost effective because most reps are experienced, seasoned professionals who can add value without the high fixed cost of a direct sales force.
TS: And tell us some more about the Desert Distribution team.
John: After a successful 23 year run at Duncan Bolt, Beth VanZandt joined us in 2012. She is obviously a seasoned fastener professional and loved by her customers and our principals. When Beth joined our territory was CA, AZ, NV and NM. In 2014 I convinced Jo Morris to come aboard. Jo worked with me at Copper State Bolt & Nut but agreed I still needed help. Jo is the consummate professional with extraordinary people skills. This addition allowed us to expand our reach to include CO and UT. My bride Monica, we call her Mo, runs the office and handles the business side so we can spend our time with customers. Life is a circle as Monica was the office manager for my rep firm in Michigan when I was with Gesipa. We're just 20 years in and still looking to grow so if your need a rep agency for engineered fasteners and components covering the Southwest and Rocky Mountains, please let us know.
TS: The Fastener Training Institute, to me, is a crown jewel of our fastener industry. The training that is offered by FTI is unrivaled and our entire industry is stronger and better served by having this sort of training available. I know there is story here so walk us through it. How did the FTI begin and end up where we are today?
John: FTI's roots were in the Los Angeles Fastener Association, LAFA. Their distributor members agreed that collectively they could better train their employees with product knowledge. The class offering grew over the years. As a LAFA BOD member, Vickie Lester, Executive Manager, asked me to chair their training committee. Thanks Vickie! I said sure, how much time could that take? When LAFA merged with WAFD the training activities were really starting to grow. The new BOD agreed to launch FTI as a stand-alone registered 501c6 nonprofit. FTI assembled a new BOD consisting of fastener industry professionals with me serving as its first President. I now serve as Managing Director with Desert Distribution managing FTI under contract to the BOD. Beth, Jo and I help produce and manage the ever-growing list of live and web-based classes. The FTI OnLine Learning Library includes over 40 unique classes.
The Industrial Fasteners Institute, IFI, has long been a strong supporter of FTI and our goal and vision. Joe Greenslade and Rob Harris had looked for a partner to expand their reach. Their initial nurturing support is now continued by Dan Walker, IFI Managing Director; Salim Brahimi, Director of Engineering Technology and Laurence Claus, Director of Education & Training.
A review of the history of our training initiatives would not be complete without acknowledging the early and ongoing contributions of Carmen Vertullo, Founder of AIM Testing Laboratory. Carmen worked with us and Joe Greenslade on the early development of our "Certified Fastener Specialist, CFS" program and the follow-on "Fastener Training Week".
TS: I know you depend upon industry support to keep the FTI growing and thriving. What can people do to support the FTI?
John: 2019 was a break-out year for FTI and momentum was growing entering 2020. Then…… COVID19 caused us to shut down all live in-person training. We were in a tough spot financially. We scrambled to increase our web-based training and begged for sponsorships. We survived but 2021 will still be a challenge. We're fighting to resume our full schedule.
Our goal at the outset was to become the primary training platform for the fastener business: to serve the entire supply chain including fastener manufacturers, distributors and end users with high content, affordable product training. FTI needs our community stakeholders to support us through sponsorship, in-person and web-based class attendance and guidance.
TS: You are so intimately connected to the FTI – tell us what we can expect in coming years from the FTI.
John: Our plans are to continue to grow class offerings. We're launching a major refresh of our Fastener Training Week class later this year and offering 4 sessions in Houston, Cleveland, Chicago and Los Angeles.
TS: OK, now to the hat. I know you live in Arizona and the sun is a factor. But, you could have gone with a baseball cap or a fishing hat or any number of other hats. But the Stetson suits you well and it has become kind of a John Wachman trademark. Let's talk some hat.
John: When we moved to Scottsdale in 1989, Mo wanted to take horseback riding lessons. I said sure, how much time could that take? Well, a lesson, one horse bought, then another, a couple of saddles, a truck, a trailer, a house with a barn and (wait for it) cowboy hats! I became quite comfortable wearing them but it took a while to look in a mirror and not laugh. Somewhere along the way I wore a hat to a fastener industry event. Wow, did I get attention! Vickie Lester suggested it could become my brand. Thanks again Vickie!
TS: I agree with Vickie, the hat suits you. Thanks for taking the time to do this interview and, Happy Trails!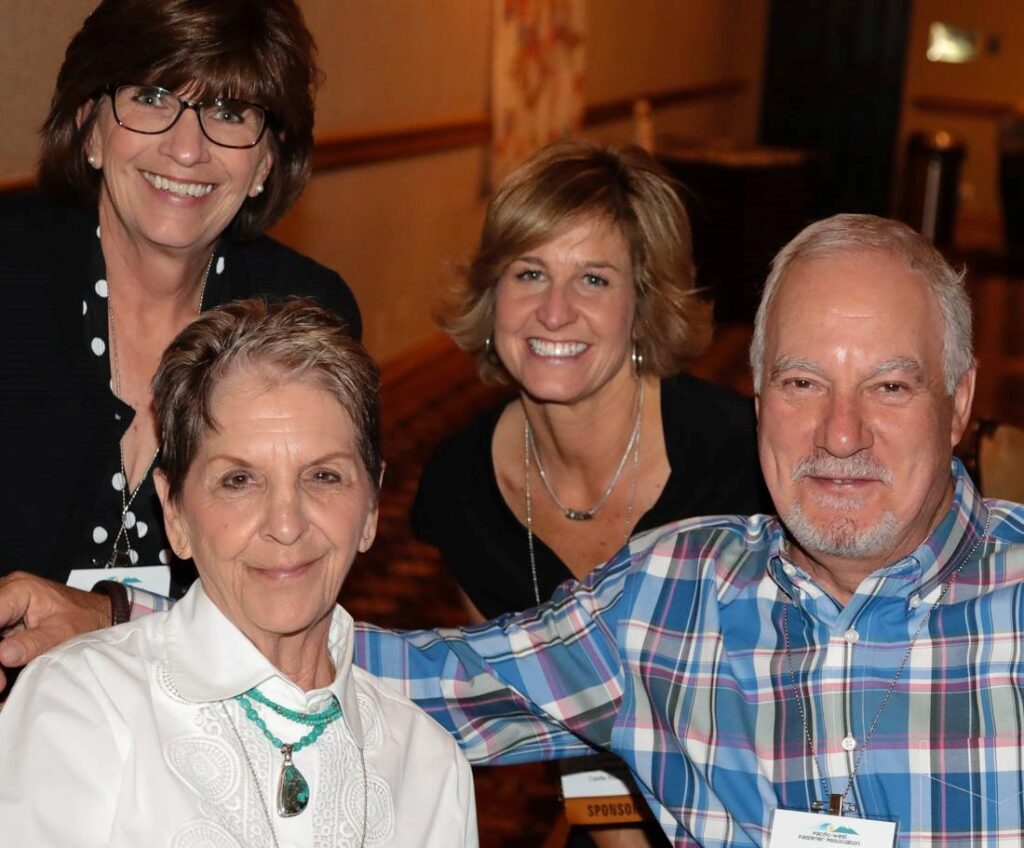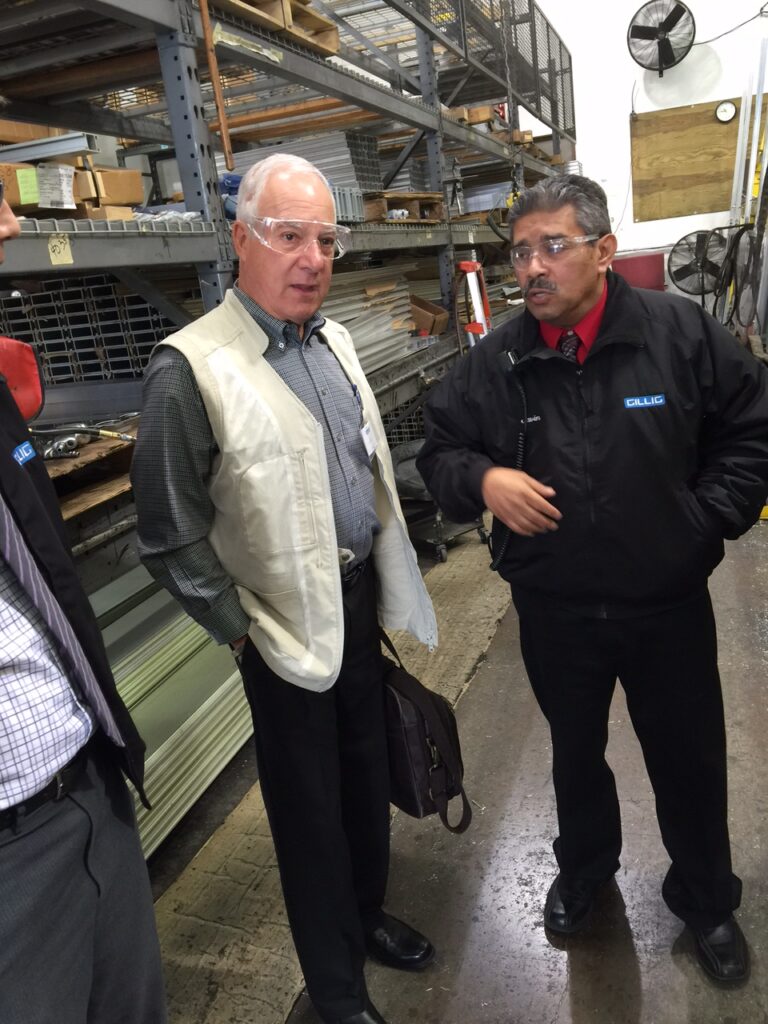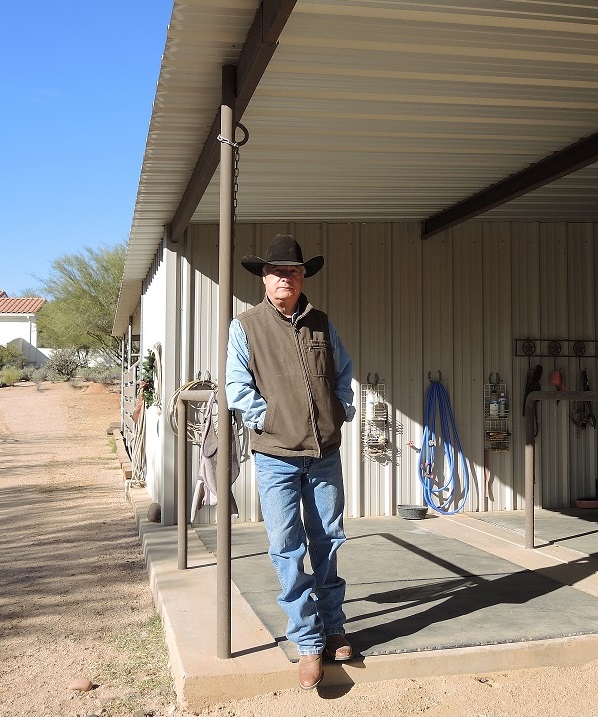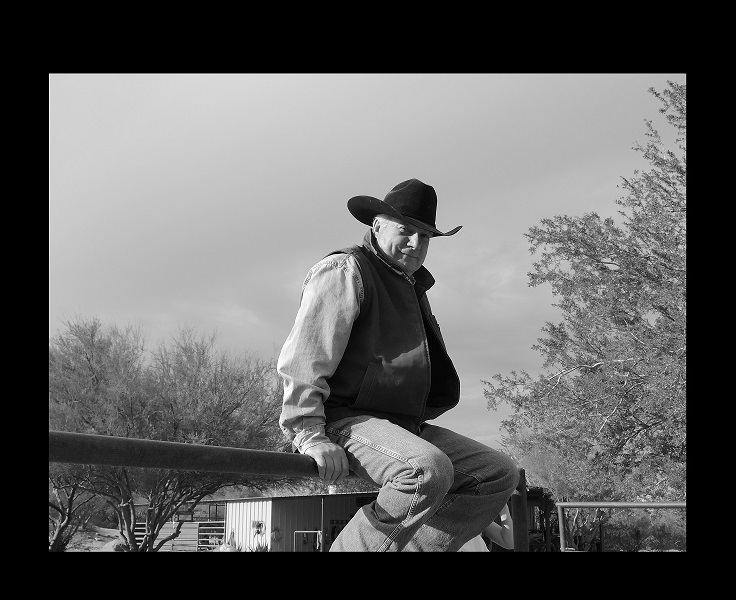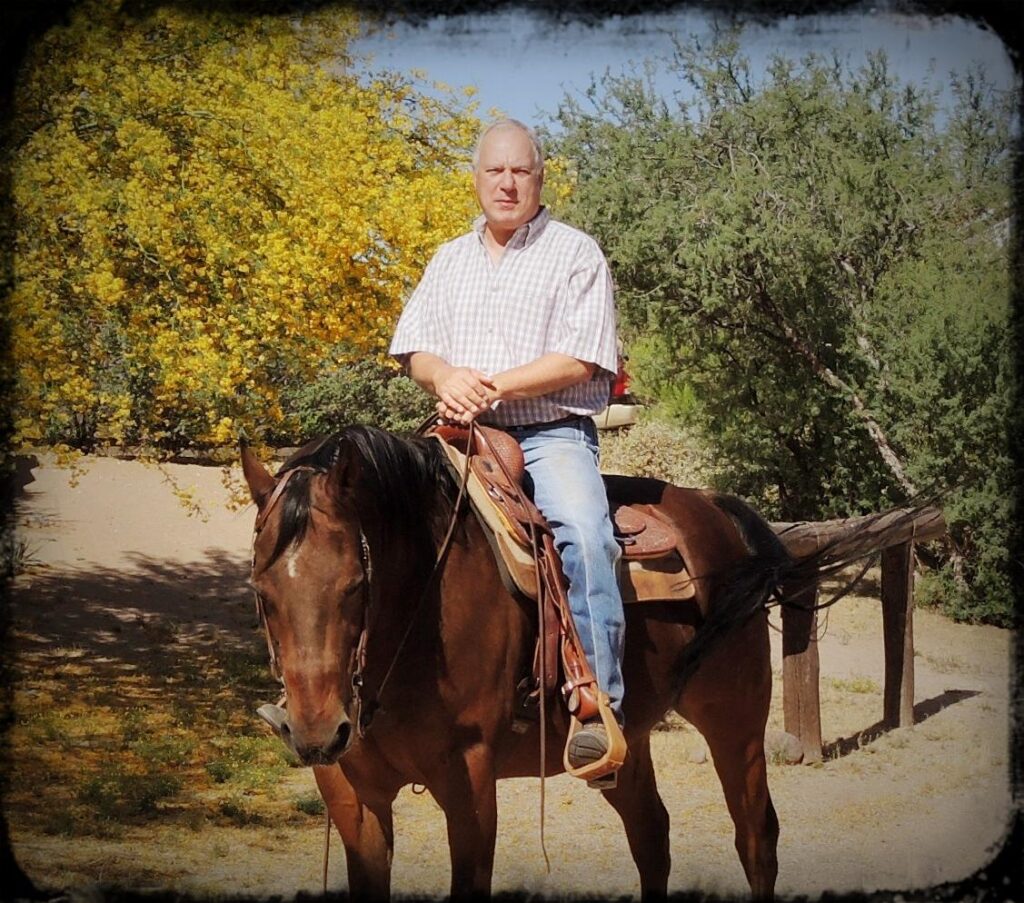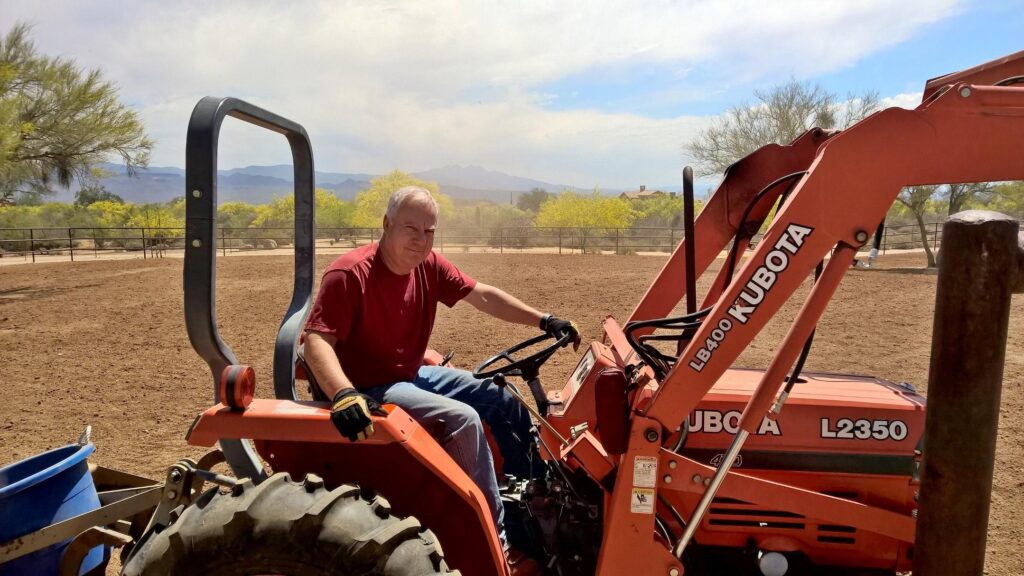 Note from TS:
I have a regular column in Fastener Technology International (FTI) magazine, called 10 Minutes with the Traveling Salesman, which can be read online at www.fastenertech.com. Subscriptions to FTI, print and digital editions, are free-of-charge for fastener manufacturers, distributors and users as well as suppliers to the industry."